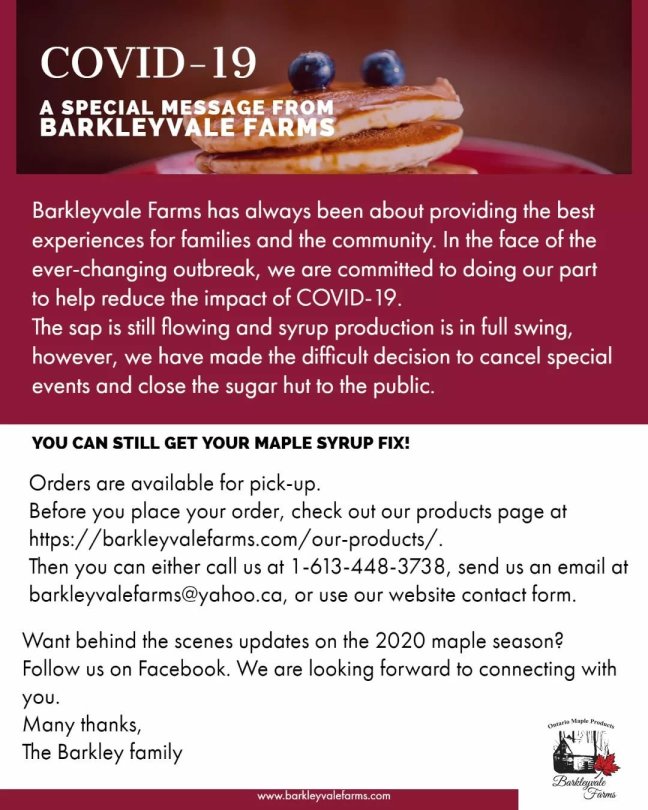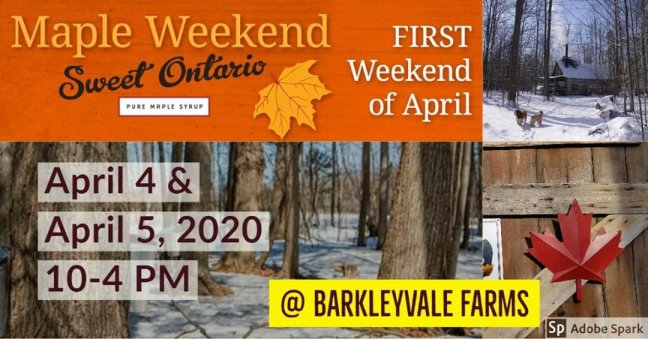 Spring 2020
Interested in visiting Barkleyvale Farms sugarbush?
Join us on April 4-5, 2020 from 10 AM to 4 PM (each day). Maple weekend gives you a first-hand opportunity to see how maple products are made – from tree to table – along with the chance to taste and purchase quality maple products. Hosted by Ontario Maple Syrup Association – other local producers in the area will also have their doors open for this event.
Highlights for Your Visit
– See how maple syrup is made. If the sap is running, we will be boiling!
– Taste samples of maple products available for sale.
– Enjoy taffy on the snow, a sugaring-off tradition.
Once again for Maple Weekend, Ian Plummer will be selling tasty food and maple-inspired creations from his deluxe food truck.
Our entrance is located at the intersection of County Road 8 and MacKenzie Road, South Dundas, 8 km south of Chesterville. Park along the county road and visitors can take the wagon shuttle to the sugar hut or walk in (800 metres).